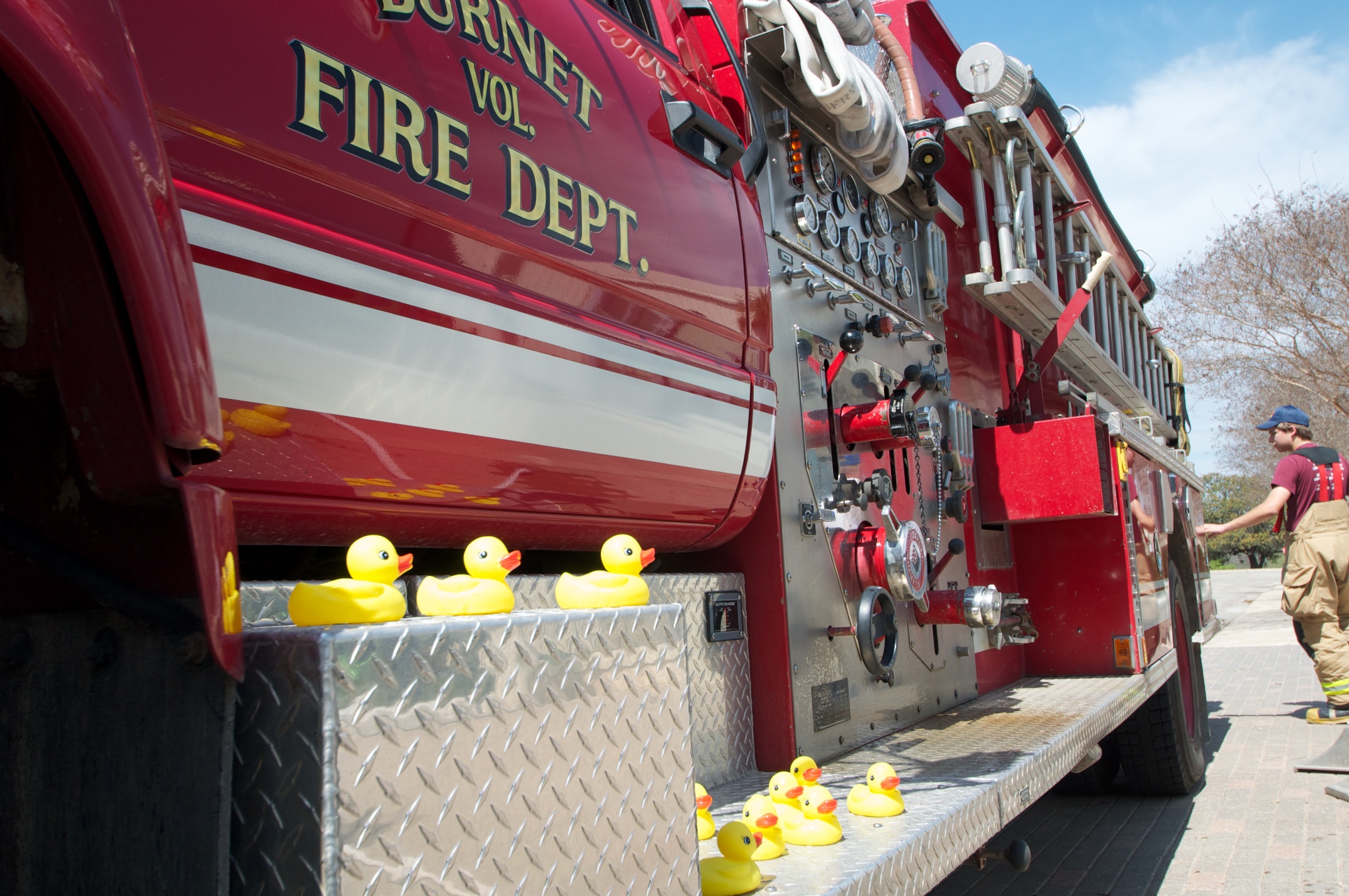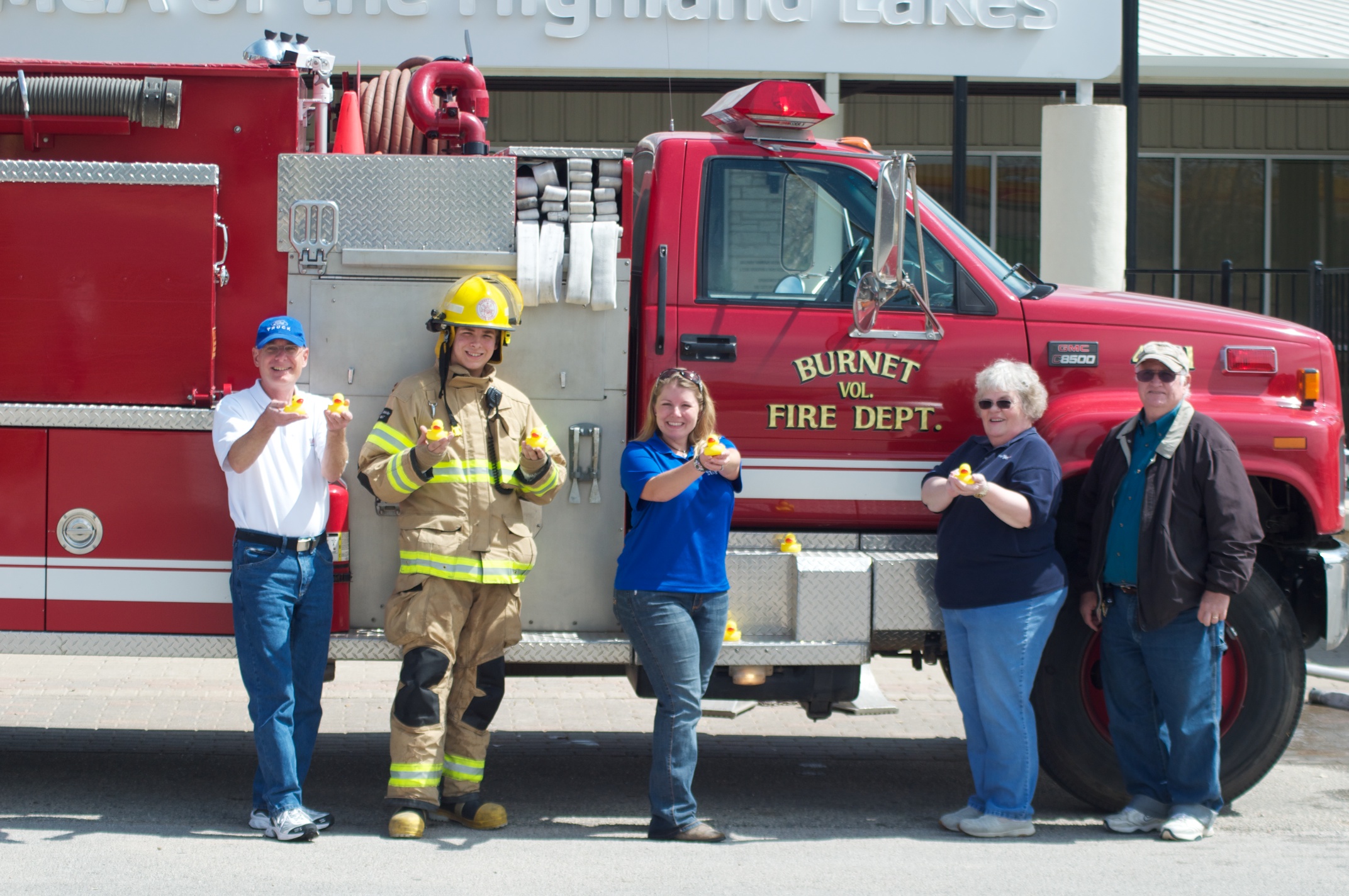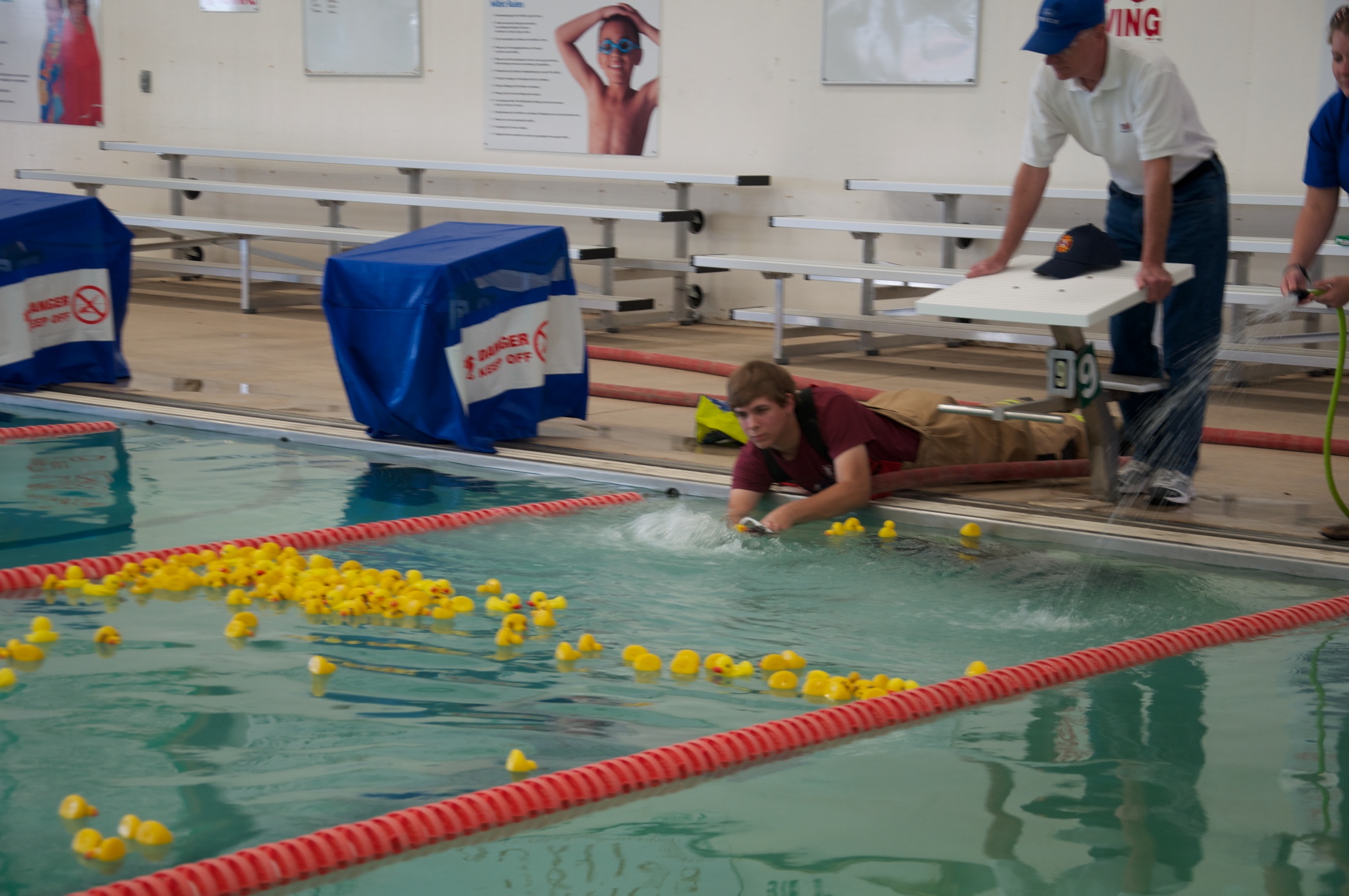 Our big annual fundraiser is the Rubber Ducky Race which takes place at Burnet's Bluebonnet Festival the second weekend in April - April 14, 2018, about noon after the parade. The Rubber Ducky Race is held at Hamilton Creek, weather conditions permitting. Otherwise, an alternate location will be announced. We are eternally grateful for the assistance of the Burnet Volunteer Fire Department who provide additional propulsion for our little rubber ducks.
What is the Rubber Ducky Race?
Numbered ducks matching numbers on individual tickets are dumped into the water and are left to "swim" to the finish line. The first ten ducks to cross the line are the prize winners. The order of finish is determined by real honest-to-goodness judges from the Burnet area.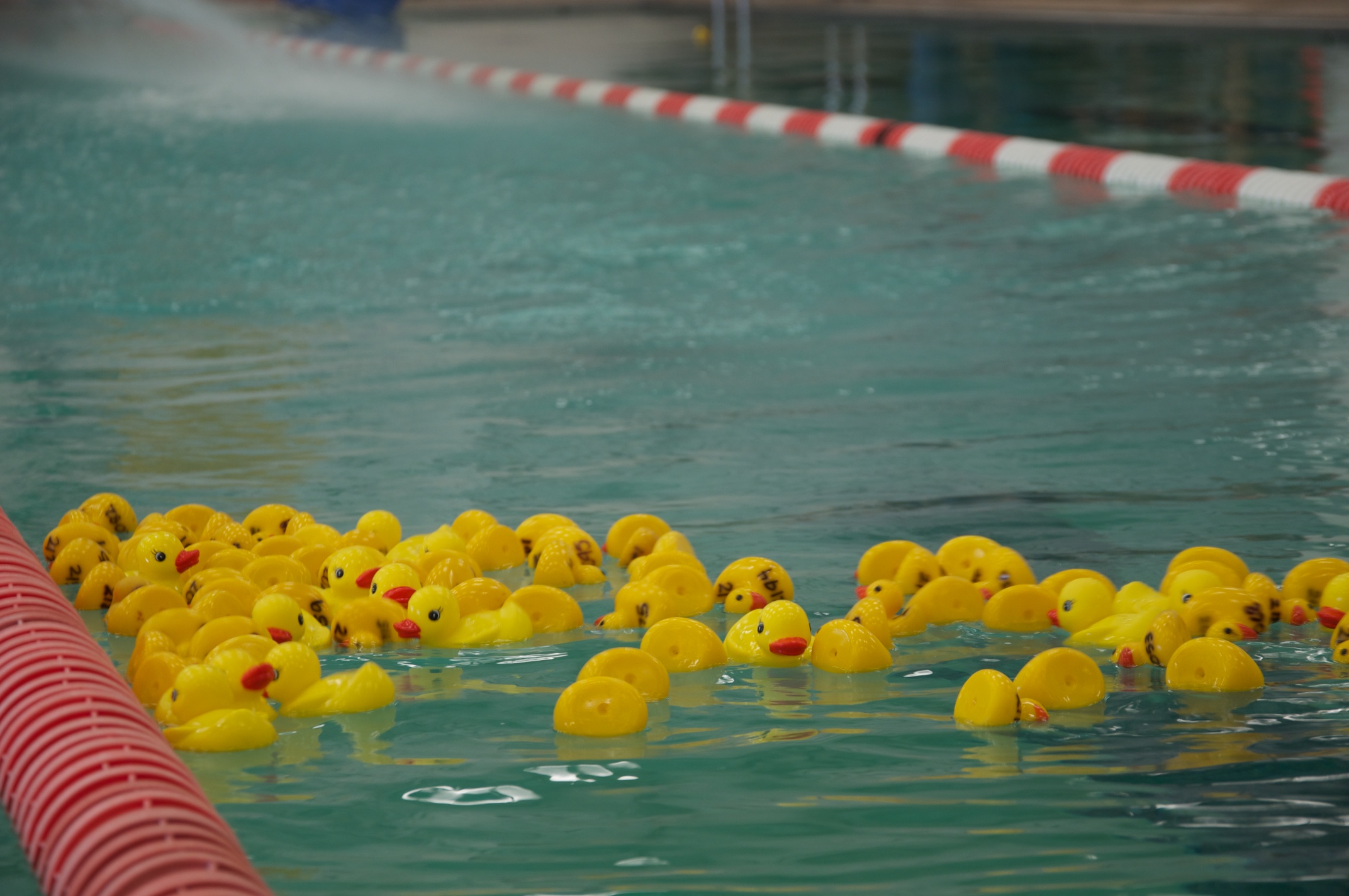 How to Participate
Literacy Highland Lakes members throughout the community sell the tickets. Beginning each February, you can purchase a single ticket for $5 or you can purchase a "Quack Pack" (five tickets) for only $20.
Not sure where to buy a ticket? Call us at 1-512-756-7337
Become A Rubber Ducky Race Sponsor
Sponsors will receive the following benefits: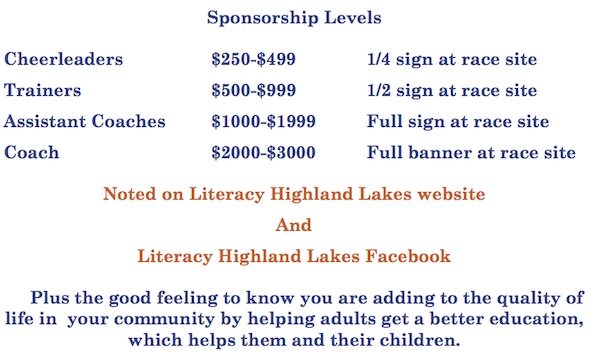 To view 2017 RDR sponsorship list
Click Here